Samsung Galaxy Repairs
We replace screens for all Samsung galaxy phone & tablet models. Most repairs are sameday or next day service. We take the shattered screen out and replace it with a brand new replacement part. We can replace both outer digitizer touch glass screens and internal LCD display screens.
Please note that some models have these digitizer touch & display LCD screens fused togather into a single part.

Galaxy S Series Cracked Display Replacement

Galaxy Note Series Cracked Screen Replacement

Galaxy A Series Cracked Screen Replacement

Charging Port Socket Replacement

Internal Battery Replacement

Cracked Back Glass Side Replacement

Stuck on logo and Reboot Issues

Charging Issue Diagnosis & Repair

Camera & Camera Lens Replacement

Sound, WiFi, Signal Issues Repair

Headphone & Audio Jack Repairs Repair

Motherboard Repairs Including Liquid Damage
Unlocking & Root / Jailbreak
Unlocking allows the phone to be used with other carries. Network unlocks are permanent.
Root allows full control over device, giving ability to install apk apps, remove built in apps, customs animations, custom software roms, firewall, overclocking and much more.
---

Galaxy Rooting Service - $49.99
* Typically few hours service. For all galaxy S models.

Network Carrier Unlock - From $29.99
* Typically 1-24 hours service. Supports all canadian and usa gsm carriers.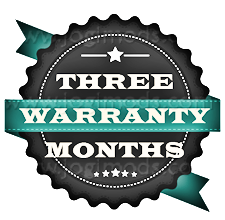 On newer Samsung phones the display screen and front glass are fused together by very strong glue. Samsung uses very high quality AMOLED screens which are expensive to manufacture.
It is possible to replace just the glass only. However, it is a very advanced repair. It is not always possible to replace just the glass. Some phones will require full display replacement. If touch screen is not working properly or if LCD display is cracked or black, then full LCD display replacement is needed.
We guarantee 100% glass replacement without cracking the LCD screen. High quality replacement glass is used. Unlike most other places, Our glass lens screens are not taped, but fused with LOCA (Liquid Optically Clear Adhesive) just as it is fused in the factory.