Nintendo Switch Lite Repairs

NINTENDO SWITCH LITE NOT CHARGING REPAIRS - FROM $90
This issue can be caused by different issues like the following.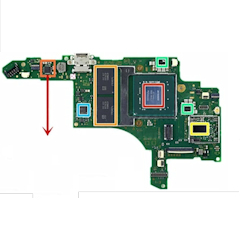 Switch Tablet Charging Port Replacement $90
Switch Tablet Charging IC MT92T36 Replacement $90
Switch Tablet Battery IC Replacement $90
Switch Tablet P13USB IC Chip Replacement $90
Switch Tablet Charging Port and IC Replacement $140
A common cause for not charging issue is a faulty charging port, charging chip or the battery chip. Rather frequently, we have noticed that the charging integrated-chip (IC) MT92T36 Or the usb P13USB IC can also blow with shorted charging port pins. So a charging port repair might also require one of these ICs.

NINTENDO SWITCH LITE BROKEN SCREEN REPAIRS - FROM $90
Screen replacements are typically done in 2 hours.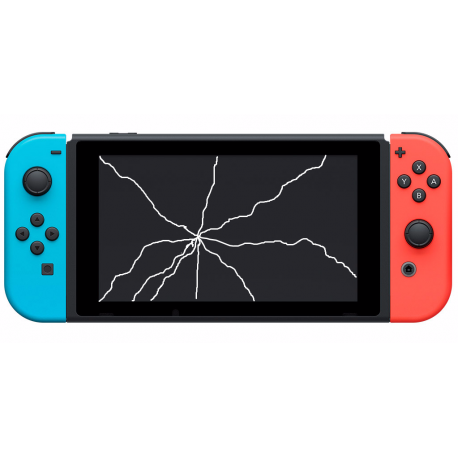 Cracked Digitizer Touch Replacement $90
Broken Internal LCD Screen Replacement $110
Both Touch Digitizer & LCD Screen Replacement $160

NINTENDO SWITCH LITE JOYCON & RELATED REPAIRS - FROM $30
Joycon related repairs are typically done in 1-2 hours.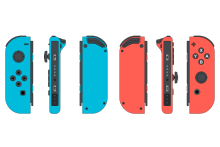 Joycon Analog Stick Drifting
Joycon Not Connecting To Tablet
Joycon Shoulder Button Replacement
Joycons Disconnect When Undocked
Joycon Not Charging Repair

NINTENDO SWITCH LITE OTHER REPAIRS - FROM $70
Please bring in the device for diagnosis and repair. The repairs are typically are sameday to 1-2 days service.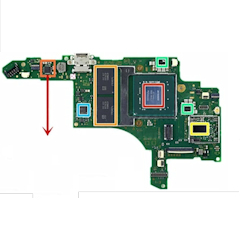 Audio Jack Replacement
Nintendo Switch Overheating Repair
Nintendo Switch Internal Fan Replacement
Games Not Detected; Card Reader Repair
Switch Liquid Damage Repair
Switch No Tv Out Display
SD Card Not Detected Error Repair
Nintendo Switch Motherboard Replacement

Please call for any inquiries.
Repair Information
JOGi MODS has extensive experience when it comes to Game Console Repairs. We repair many issues with Nintendo Switch - Including cracked screen repairs, charging port replacement, charging ic M92T36, battery ic bq24193, no power, WiFi, bluetooth, motherboard shorts, liquid damage, joycon issues and more.
---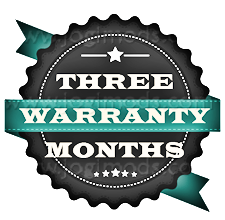 Our video overview of 3DS top lcd replacement. The same process is used for 3d cable repair, speakers, replacing housing and hinge repair.